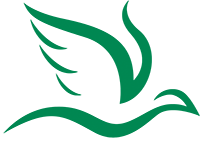 Walking Tour
Walking Tour through the
History of Evergreen Burial Park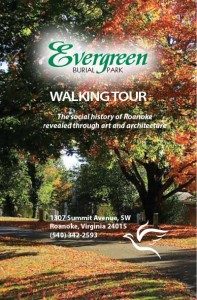 Self Guided Walking Tours Now Available
The social history of Roanoke is full of remarkable citizens. We invite you to discover "Remarkable Roanoke" on a self-guided tour of Evergreen Burial Park. We'll give you a free guidebook filled with a century of stories about fascinating people who made their lives and living here in the Star City.
Guided Walking Tours
Every year, on the Sunday afternoon of the Columbus Day weekend, Evergreen Burial Park hosts a guided walking tour of the cemetery to point out the gravesites of many of the notable individuals and their families who rest at Evergreen. Your guide gives an entertaining and informative historical narrative of those men and women whose celebrated lives still touch us today. Among our residents are former Virginia Governor J. Lindsay Almond, 15 Roanoke mayors, several Norfolk and Western presidents, including the colorful "Racehorse" Smith. Also recognized and honored are the many veterans of all US armed conflicts dating back to the Civil War. Visitors are invited to stop by our office for a copy of our walking tour brochure.