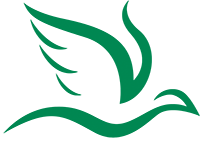 Overview & History
Evergreen Burial Park, the foundational property of today's Evergreen Memorial Trust, was established in Roanoke County in 1916. Roanoke City later annexed that portion of the county and developed the land around the cemetery. Designed by the renowned Kansas City, Missouri, cemetery design firm, Hare and Hare, Evergreen's popularity was established from the start.
The cemetery has expanded from in-ground burial to include private and public mausoleum entombment. Over the years, we have made improvements and added new programs mindful of changing needs and traditions but always with the care and comfort of the families we serve as our guiding principle.
We are pleased so many residents of the adjoining Raleigh Court and Wasena neighborhoods walk, jog, and stroll our wide paved driving paths much like they would any park, but always with respect to those who rest here.