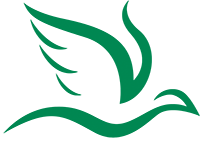 In the News
Memorial Day Observance
In observance of Memorial Day, members of VFW Post 1264 will place flags on the graves of veterans in Evergreen Burial Park beginning at 9:00 a.m. Thursday May 25, 2012. The cadets of the Patrick Henry High School ROTC under the command of Lieutenant Colonel Steven Boyd will assist, weather permitting.
An estimated 4000 veterans are buried at Evergreen, including Russell William "Jack" Ingram and Rudy Obenchain who were killed on D-Day and Andre Portevin Fallwell who penned "Lest We Forget," the poem engraved on the Veterans Memorial in Lee Plaza.
Evergreen Burial Park is located between the Wasena and Raleigh Court neighborhoods in southwest Roanoke City.
For further information contact Donald E. Wilson.
Evergreen Burial Park Walking Tour